Bockwinkel's at McClurg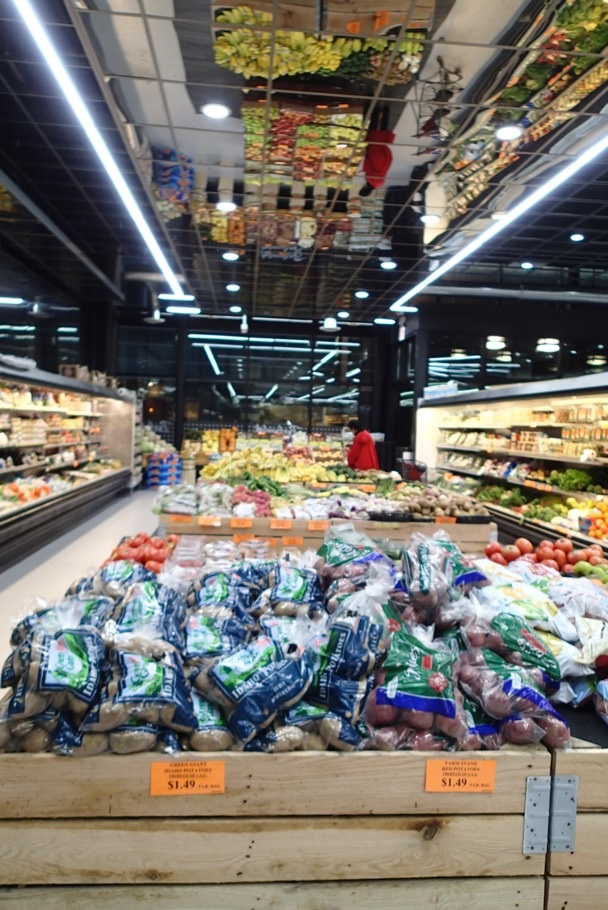 Bockwinkel's at Park Millennium
Bockwinkel's at Park Millennium has been a New Eastside staple since 2005. Stop by and try one of our famous Bock sandwiches for lunch or dinner. You can choose a Bock special such as the Bock Rueben, the Italian, an Extra Spicy Big Bock, or create your own Bock with over three dozen choices of high quality Boar's Head meats and cheeses and dozens of breads, veggies and toppings. Add a soup with your sandwich and save with our combo pricing. We offer up to ten varieties of soups during lunchtime. Check our current soup choices anytime on our Deli Specials page to plan your lunch or dinner accordingly. Our Salad Bar is second to none in terms of variety, quality and freshness and is available Monday through Friday 10am until 8pm.

Bockwinkel's at Park Millennium is more than our dazzling Deli Department. Our Produce Department displays only the freshest and finest quality of regular and organic produce. Our Meat Department sells only USDA Choice or higher grades of Certified Angus Beef for the discerning customer. We offer a wide selection of imported and domestic wines, beers, and spirits and cater to all your grocery, dairy, and frozen needs.
Bockwinkel's at Harbor Point
Bockwinkel's at Harbor Point has served the New East Side since 1995. It is located on the concourse level of Harbor Point, with access to the store via an underground pedway connected to North Harbor Tower and The Parkshore Building, as well as an entrance ramp accessible via Randolph Street. While smaller than the Park Millennium location, Bockwinkel's at Harbor Point still delivers all the same quality and freshness associated with the Bockwinkel name, like the signature Boar's Head premium delicatessen, fresh produce, and USDA Choice or higher Certified Angus meats. Walk in and you are sure to smell the freshly baked Cuisine de France breads that are baked throughout the day. Let us do the cooking for you and pickup a fresh and deliciously roasted chicken. We also offer daily prepared salads and a wide variety of gourmet entrees. Bockwinkel's at Harbor Point offers a great selection of imported cheeses, gourmet groceries, fresh fish, dairy, frozen, beer, wine, and liquor items but the what makes us stand out is our friendly staff willing to go the extra mile for its wonderful customers!
Bockwinkel's Legacy
Burr Ridge
Internationally Acclaimed Design
Burr Ridge
Bockwinkel's 1988
Burr Ridge
Bockwinkel's 26,000 square feet
Presidential Towers
Presidential Market 1985
Presidential Towers
13,000 square feet
Presidential Towers
2,346 units
Presidential Towers
Largest Planned Unit Development in The United States.